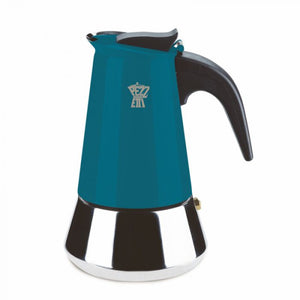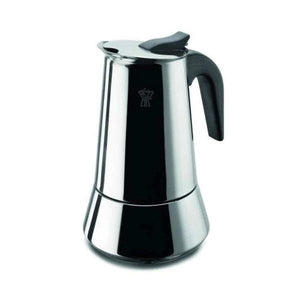 The Pezzetti steelexpress is a high-quality Moka pot with a shape designed to diffuse heat evenly, enhancing the aroma and taste of your coffee.

It's crafted from stainless steel and with that sought-after distinctive Italian styling. Unlike aluminium Moka pots, the Pezzetti Steelexpress performs equally well on gas, electric and induction hobs and is nonporous so that it won't rust or corrode.

Available as a 2 or 6-cup in classic stainless steel and a 2-cup in a beautiful teal blue colour.