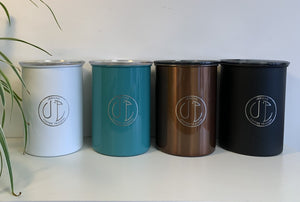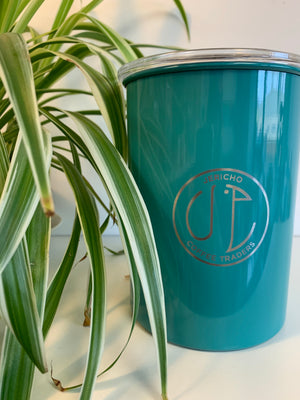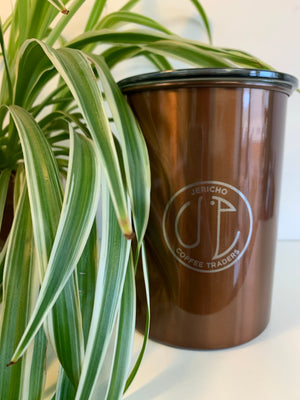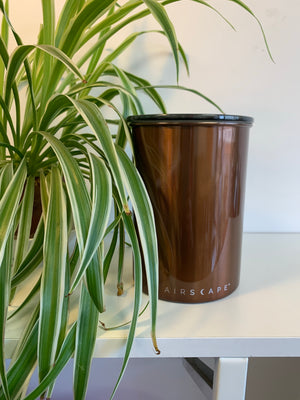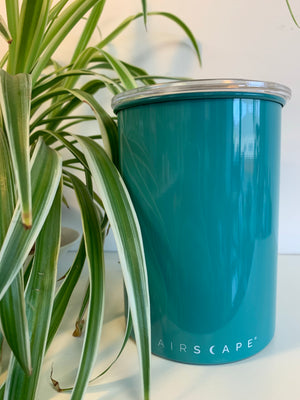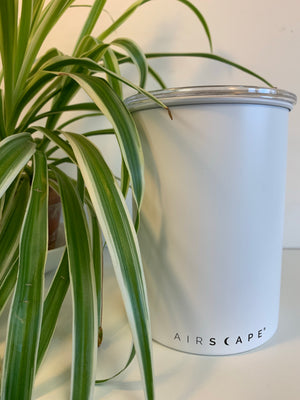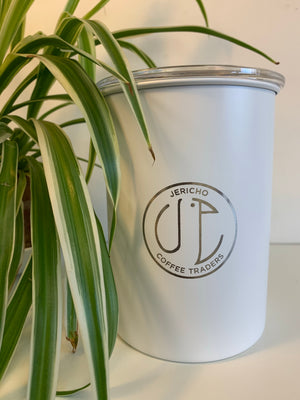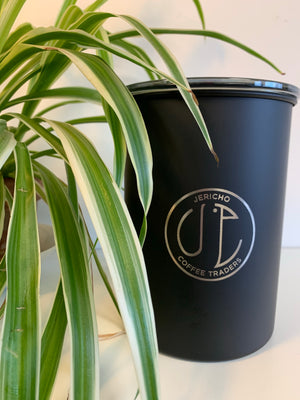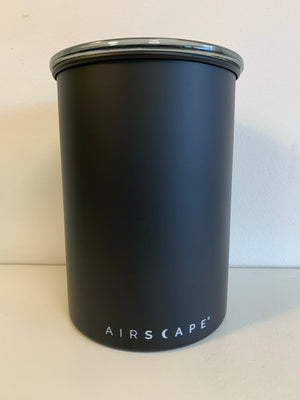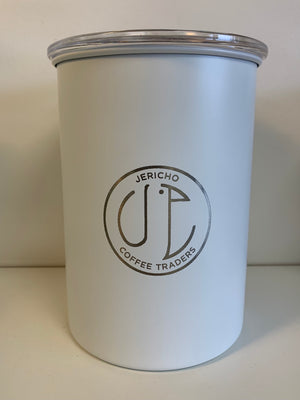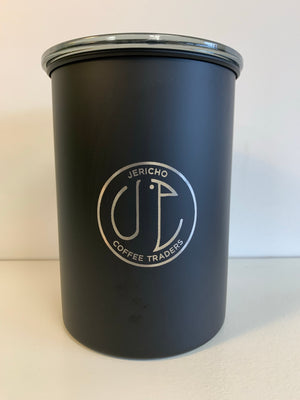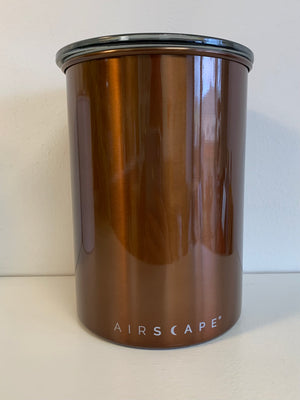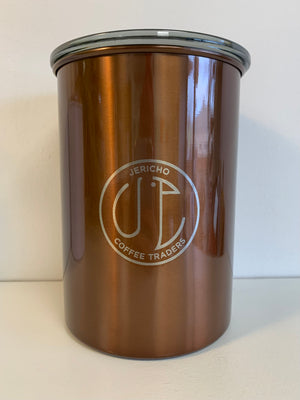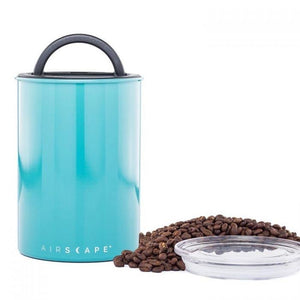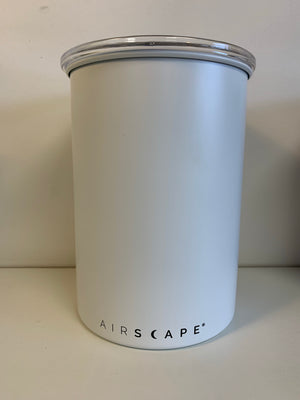 This is the original Airscape® coffee and food storage metal-canister with a patented plunger-lid.
The lid fits snugly against the inside of the canister and when it's pushed down, air is forced out through a two-way valve; just flip the handle to seal it and to preserve the freshness and flavour of your coffee beans.
This medium Airscape coffee canister holds 500g of whole beans and it can also be used for a wide range of food products to keep them fresher for longer.
Available in turquoise, mocha, matte white and matte black

Restaurant-grade stainless steel body

Lid is BPA-free

Stain-free

Hand wash

Air tight

Food safe

Dimensions: 5" wide x 7" high (approx 12.7cm x 17.8cm)