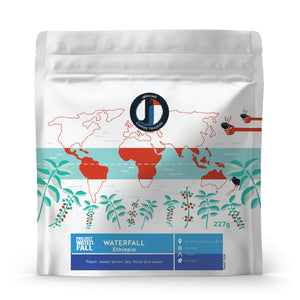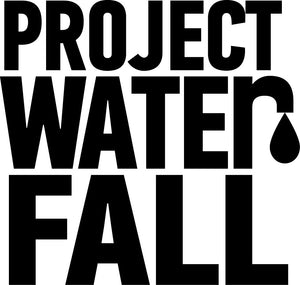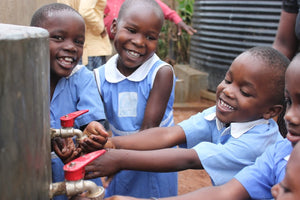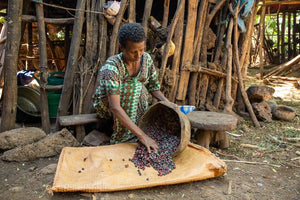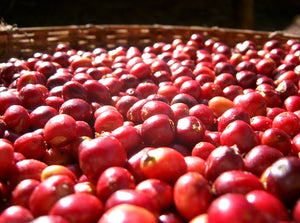 Supporting: 
Notes: Peach, sweet lemon, tea, floral and sweet. 
Jericho Coffee Traders is proudly partnering with the charity Project Waterfall to create our new 'Waterfall' washed coffee from Ethiopia! It's the perfect coffee for a filter or a delicate cafetiere.
For each bag sold, we'll donate 10% to Project Waterfall, a charity that creates better conditions for coffee growers worldwide.
Project Waterfall does fantastic work bringing clean water, sanitation and education to coffee-growing communities across the world. And since 2011, it has raised over £1.5 million to change the lives of more than 70,000 people in Nicaragua, Tanzania, Rwanda, Vietnam, Uganda, Kenya and Ethiopia.
The coffee beans are from Duromina, a coffee cooperative in southwestern Jimma Zone. Duromina in the Afaan Oromo language translates as "to improve their lives".  
The Duromina cooperative has been widely acclaimed too - it won the top prize in a leading regional cupping competition, awarded by an international panel of professional judges! The hard work of the Duromina cooperative, along with Ethiopia's incredibly complex heirloom varietals and good rainfall, means they now produce coffees of "outstanding" quality with scores of 90+ being awarded by the Specialty Coffee Association (SCA).
Coffee has been grown in this region for generations due to its ideal climate, fertile soils and altitude. However, the coffee was traditionally processed using the dry, natural method, and with insufficient attention paid to its quality. Unfortunately, Farmers had little incentive to change: they received low prices for their coffee and earned little income. 
A transformation occurred in 2010 when around one hundred local coffee farmers joined to form Duromina. As the name suggests, their goal was simple: to improve their lives. With technical support, business advice and access to finance through TechnoServe's Coffee Initiative, the members acquired and installed a wet mill and began processing fully washed coffee for the first time.
These improvements helped Duromina produce the high-quality beans in our Waterfall coffee and to bring new prosperity to the community.