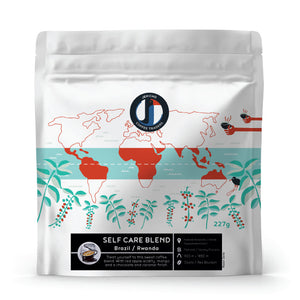 Treat yourself to our sweet self-care blend coffee. It has red apple acidity with a mango and a chocolate and caramel finish.
10% of sales from our Self-Care blend are donated to the Oxford based mental-health recovery charity, Restore.
If you'd like to support Restore further, please see Cap'N'Chino. This is a merchandising brand created by Hans in 2019 in response to his own experiences with anxiety and depression. It's his way of raising mental health awareness through his passion for speciality coffee. Proceeds from every Cap'N'Chino sale are also donated to Restore.