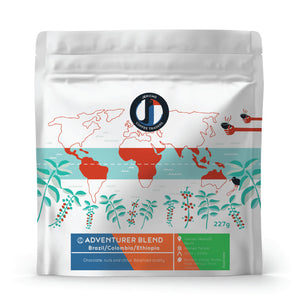 Notes: Chocolate, nuts and citrus with balanced acidity.
Great as an espresso based drink or a full-bodied cafetiere
A traditional blend of Brazilian and Colombian beans with the addition of a touch of funk from a naturally processed Ethiopian. Expect some nice chocolate notes, balanced acidity and a gentle blueberry.
This is the coffee we use as our 'house blend' in our High Street espresso bar.